Did you know it's 50 years since: 
– the "British Invasion" of UK bands blazing a trail across the United States of America? 
– pirate station "Radio Caroline" sent pop music bouncing across the air waves? 
– the South Coast witnessed the infamous Bank Holiday clashes between the Mods and Rockers?

Whatever your answer, the place to be on Thursday 12 June is in the audience for The Sixties – a musical tribute to the entire decade that was the 1960s – a show set to rock Worthing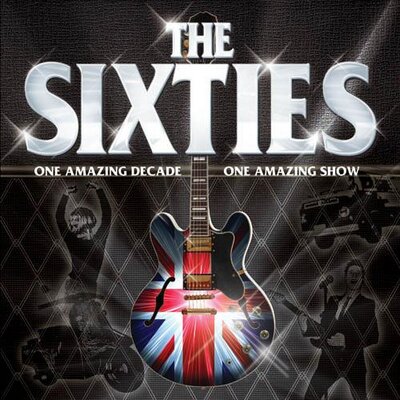 With songs from The Beatles, The Rolling Stones, The Kinks, The Beach Boys, Dusty Springfield, The Who, The Ronnettes, The Everly Brothers, Lulu, Bobby Vee, The Four Seasons, The Animals, The Hollies, The Monkees, Cream, The Shirelles, Procul Harem, The Mamas & The Papas, The Doors and many more… eye-catching outfits; an amazing live band; rocking dance routines; and news stories from these exciting and sometime turbulent times, The Sixties will transport people back 50 years. 
Phil Short, The Sixties' creator and lead singer, said: "I'm expecting people to be up dancing and singing along with us. Our cast of professional musicians, dancers, actors and singers will take everyone back in time, 50 years, to the blazing 1960s. 
"If you're a fan of 60s music or love West End musicals like Jersey Boys, Dancing In The Streets and Let It Be, you're going to love The Sixties!" 
Phil added: "Worthing has some of the best theatre spaces in the area. The Pavilion Theatre, sited on the pier, is a wonderful space to perform in and conjures up all the seaside romanticism of the era. Is it any wonder we picked it for The Sixties?" 
Phil Short is available for interview: for further information, an interview with Phil and pictures, please call Kelly.Barnes (promotor) 07853 852860.